Chiropractor in Guildford, Surrey
We assess your spine, posture and health.
Offering dedicated chiropractic, osteopathy, massage and physiotherapy treatments using the latest technologies.
Chiropractic clinic – Fixing bodies for over 20 years.
Established in 1996, Back to Health Wellness is one of the first Chiropractic Clinics in Guildford to promote optimum spinal health through evidence-based spinal and postural correction.
Offering services including chiropractic, osteopathy, physiotherapy, massage.
We use digital X-ray, sEMG muscle scanning, MSK ultrasound and shockwave therapy amongst the diagnostic and treatment services available on site.
Easy to book, easy to find Chiropractic Clinic in Guildford.

Back to Health Wellness Guildford is right next to the White Lion Walk on Guildford high street – pop in and see us about a physiotherapy or chiropractic treatment. You can also book with us right now online.
Chiropractor or Physiotherapist?
Spine or muscles? Most people typically believe chiropractors only treat the spine, and more commonly, that Physiotherapists treat the muscles, especially post operative. However, who should you see?
Basically, there are strong similarities between the two professions. Both chiropractors and physiotherapists treat joints and musculo-skeletal problems to increase movement and strength, decrease pain and help return you to full function.
But the main difference between the two treatment modalities is that a chiropractor traditionally uses joint manipulation, to release restricted joints in the spine and limbs, to instantly improve movement. Where a physiotherapist will more commonly use mobilisation techniques and prescribe you exercise to help you heal soft tissue and restore mobility.
If you are not sure who you should see for your relevant issue, do not despair, as our practitioners will help to assist you in the right direction. Whether it's for Chiropractic or Physiotherapy.
Chiropractor or Massage Therapist?
There are many similarities and differences between Chiropractor and Massage Therapist
The similarities being, both use their hands to help patients. They work the tissues around the body to encourage healthier alignment, the treatments have immediate effects on blood flow and muscle tension and they are both drug-free, non-surgical alternatives to pain management.
So, what are the differences between chiropractor vs. massage therapist?
Chiropractors can make medical diagnoses and take x-rays to investigate the cause of a patient's pain and postural issues. Massage therapists cannot make medical diagnoses or request diagnostic testing.
Chiropractic treatment can specifically address disorders of the musculoskeletal and nervous system. Some common issues chiropractors can help with include joint pain, headaches, neck, mid back and low back pain.
Massage therapists mainly focus on manipulating soft tissue, such as muscles, fascia, ligaments, and tendons. They are not licensed to adjust the spine or other joints, however, massage can certainly complement chiropractic treatment very well, as many of our clients utilise both at our clinic to get a good balance between health and wellbeing.
Check Out Our FAQ page in the link below, to find out the answers to the questions you may have regarding chiropractic and its effect as well as other modalities you may want to know about before booking. 
Our team

We're a friendly and dedicated team of healthcare professionals, each suited to a particular session or treatment plan. Our goal is to get you back in action and living your best life.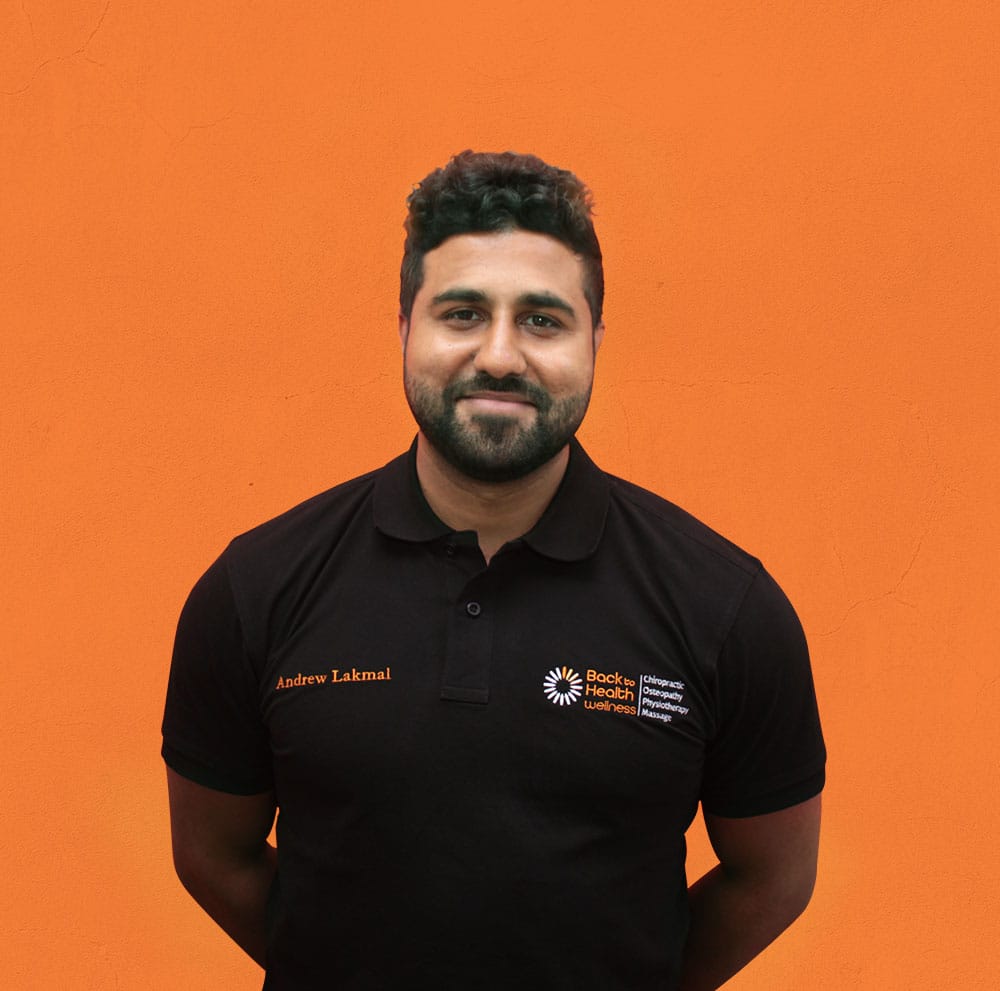 Andrew Lakmal
Osteopath / dual role practitioner (M.Ost D.O ND)
Sudip Rana
Massage Therapist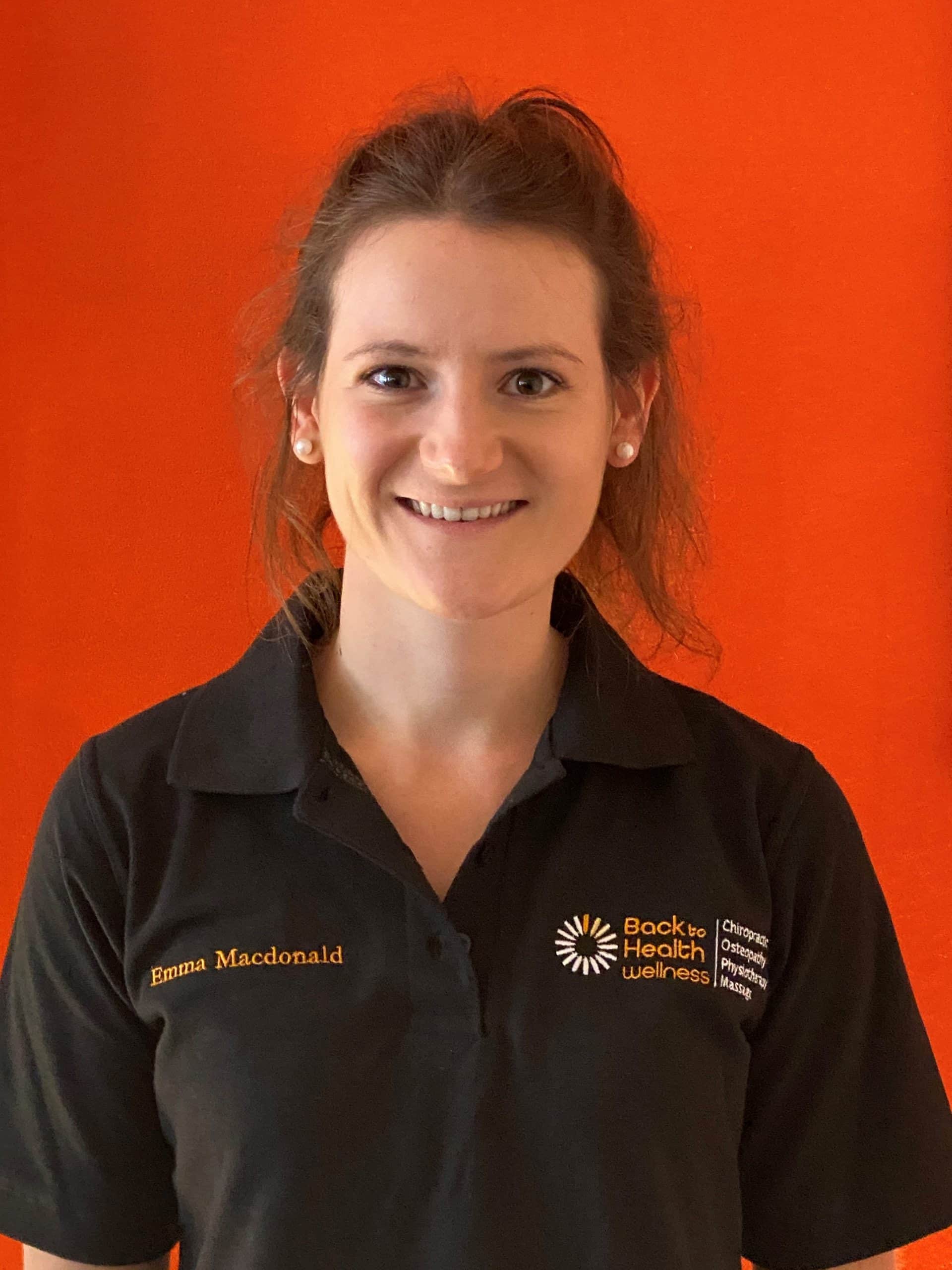 Emma MacDonald
Massage Therapist
Chiropractic Services
Optimise spinal function to optimise spinal health.

To ensure this goal is achieved, we offer the best in complementary therapy.
Upper Back Pain
Mid Back Pain
Low Back Pain
Sciatica
Sacroiliac Joint Issues
Headaches
Dowager's Hump
Shoulder Pain
Disc Problems
Athletic Performance
Sleep problems
Sport Injuries
Hip problems
Knee and ankle pain
Bad Posture
Range of Motion Issues
Lack of Mobility Issues
Balance and Coordination
Arthritis
Fatigue
Knee Pain
Pins and Needles
Loss of Strength
Fibromyalgia
Weight Loss
Muscle Stiffness